Fueling Stations
Pump & Meter Service has been selling and installing petroleum products since the 1930's. If you have a question about fueling station products, we have the answers and the solutions you're looking for.
We offer petroleum products that will allow us to be your one-stop shop for fueling stations. From the tanks, to the piping, to the dispensers, to the auto canopy, to the lighting, to the fuel monitoring systems, to the point-of-sale electronic systems, we have you covered.
Having problems keeping up with the computer age? Since we have been in the industry from nearly the beginning, we have seen many technologies evolve and can provide you with current information on the computerized fueling products we offer to help get you up to speed.
We also offer customized training for Pump & Meter Service products to help keep you up to date. It would be hard not to talk about fueling products without mentioning that not only can we sell you the petroleum product but we also service the products we sell. This makes a single point of contact another benefit to you when purchasing products from Pump & Meter Service.
Dispensers
Pump & Meter Service is a local distributor for Gilbarco Veeder-Root. We sell, service, and install all models of Gilbarco dispensers.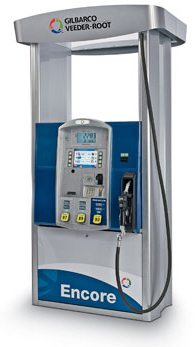 The Encore Series
The industry's new standard for consumer-friendly fuel dispensers. The Encore is built for reliability and ease of service and use. Its new ergonomic design gives it a high-tech look and feel. The Encore Series also is modular in design and allows you to upgrade and add features at any time.
Pumps
We sell, service, and install submersible fueling pumps. We also can help educate you about the many methods used for leak detection when using submersible fuel pumps.
We offer several containment products for your submersible fuel pumps for easy access when they need service.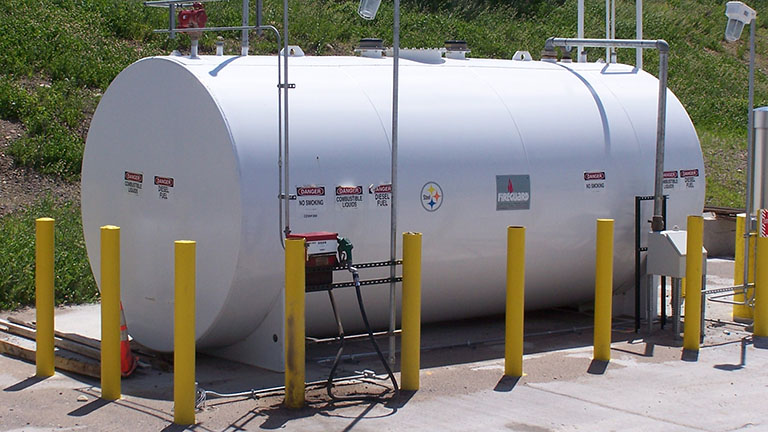 Tanks
We offer a complete line of aboveground and underground fuel storage tanks. Whether you are looking for a fiberglass or steel tank solution, we offer them all.
Well sell, install, and service tanks ranging in size from a couple hundred gallons up to 50,000 gallons. We also have solutions for single, double, and triple wall construction depending on your needs.
We offer FRP fiberglass tanks, STI-P3 tanks and ACT100 tanks.
If your tank location is in a wet area, we have an experienced engineering and installation staff that can design a tank-anchoring system to ensure your tanks will stay where they are intended.
Piping
Pump and Meter Service carries multiple varieties of fueling piping. We offer some of the most advanced flexible systems on the market today. We also have rigid piping manufactured in both steel and fiberglass.
There are many solutions now that offer improved levels of piping protection, such as double and triple wall piping. Along with our piping products, we have multiple solutions for electronic leak detection in piping systems.
One method is to use piping sumps with electronic sensors that tell you when you have a leak. This can be achieved with single, double, or triple wall piping. Call our experienced sales staff and let them help you determine a solution for you.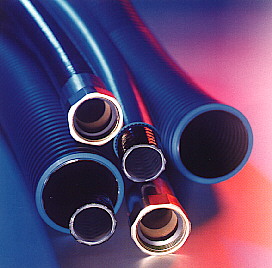 Manufacturers we proudly support: